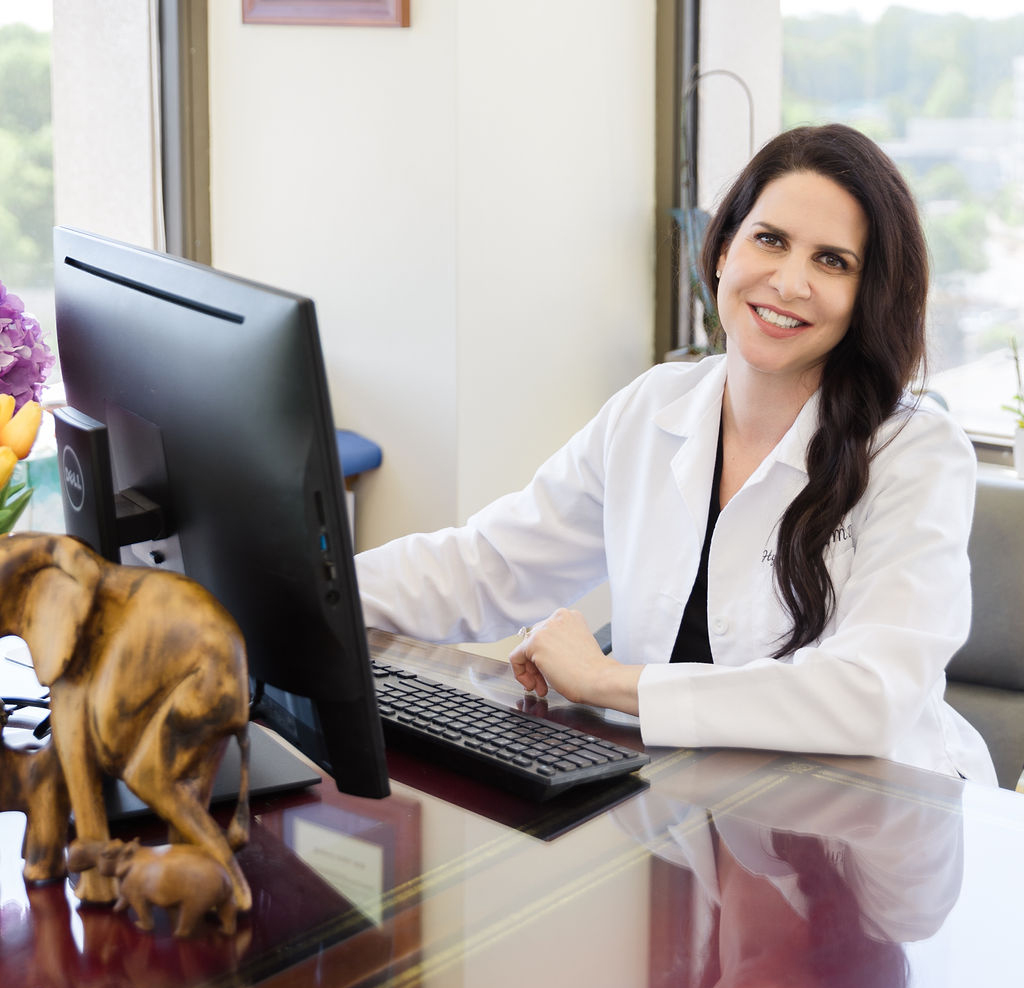 WELCOME TO CRONIN DERMATOLOGY & SKIN CANCER CENTER
It goes without saying that you will only entrust your health to the very best. Dr. Cronin is a dermatologist in Chevy Chase. She is the President of the Washington D.C. Dermatological Society and winner of Washingtonian's 2022 Top Doc Award. She is trusted by numerous dermatologists in DC, VA, and MD with their patient's most complex surgical cases. But at her own private practice, you will be taken with how much you feel at home. This is because Dr Cronin has a reputation for treating every patient like family. That means taking time to listen in order to get to know you and your needs. That means ensuring her staff is the very best and focused on your care. Don't take our word for it, read her reviews and scroll down to read her philosophy below.
Make an appointment for your next dermatology need and see for yourself what the Washington area is waking up to…the Cronin Dermatology difference.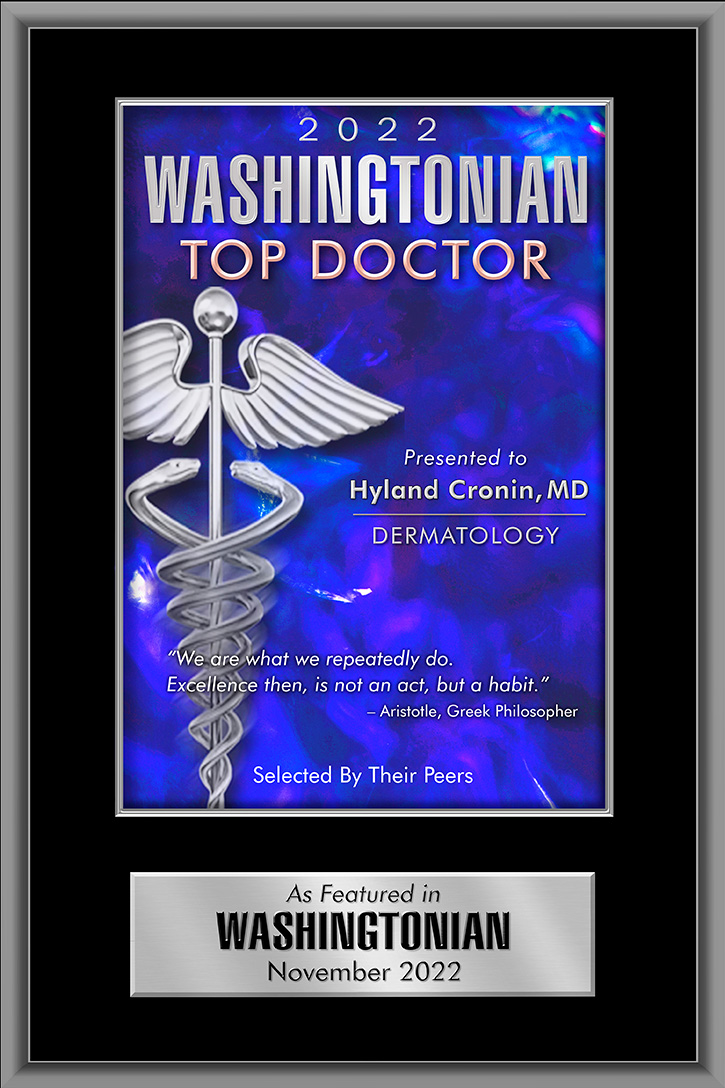 Clinical Services
Dr. Cronin Dermatology serves a wide-range of medical, cosmetic and procedural dermatology. We specialize in procedures, including laser treatments and Mohs surgery. We specialize in cosmetic dermatology procedure such as surgical scar treatments, acne scar treatment, and anti-aging. Our practice offers a one-on-one consultation with Dr. Cronin that allows us to go into detail on your medical concerns and cosmetic goals.
Are You Suffering from Sun Damage, Darks Spots or Aging Skin?
Our Medical Team is Ready to Help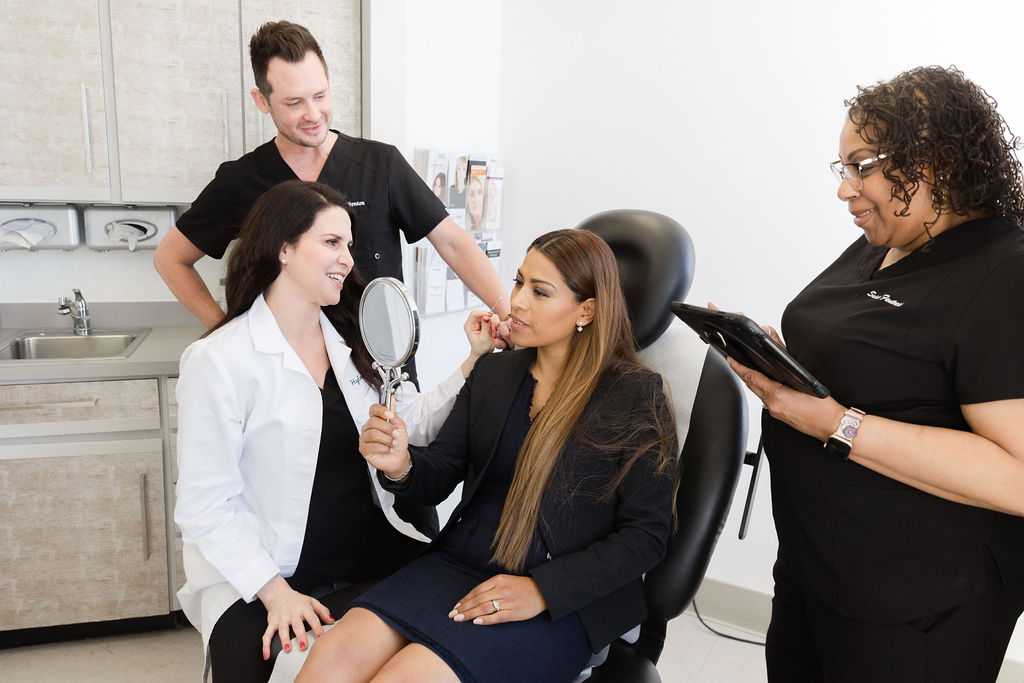 So how exactly does Cronin Dermatology treat patients like family?
Let us explain how our practice is set up to serve your needs from top to bottom like a concierge practice.
Any follow up questions you may have from your visit will be addressed by the Dr herself or one of her senior staff. It does not matter if you email, message, call, or ask in person your concern will be addressed promptly. This is not something you get with a volume practice.
If you come in for a major procedure such as Mohs surgery or laser therapy session and you feel something in your recovery process is not going as expected, you will have the Dr's direct line which is monitored by her and her senior staff. You are in good hands no matter what your needs.
Dr. Cronin provides her post surgical patients with advanced laser treatments, if needed, at no cost to ensure the best aesthetic results. She is invested in the outcome of her work.
At Cronin Dermatology and Skin Cancer Center, our focus is your health from the receptionist to the providers.
Dr. Cronin is an Anti-Aging Specialist
At Cronin Dermatology and Skin Cancer Center, we are committed to delivering excellence in skincare. The most advanced skincare technologies are utilized under the world-class expertise of double board-certified dermatologist to reveal the natural health and beauty within your skin.