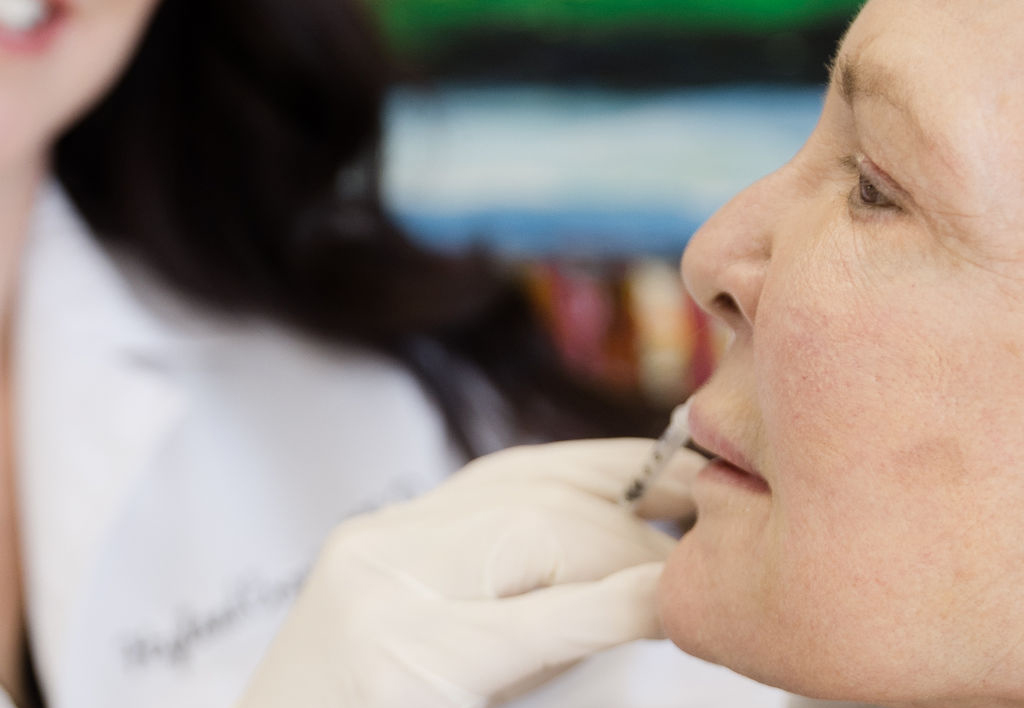 Cosmetic Dermatology in Chevy Chase, Maryland
After Botox and other non-surgical solutions to the aging process came on the scene, the popularity of cosmetic dermatology treatments that can help smooth away wrinkles has exploded.
Cosmetic dermatology focuses on skin rejuvenation to help achieve a more healthy and vibrant appearance using a comprehensive range of cutting-edge treatments designed to help you look and feel your best.
What Is Cosmetic Dermatology?
Cosmetic dermatology is a specialty that many licensed medical doctors of dermatology now offer to ensure that their patients receive quality care for sought-after medspa treatments such as cosmetic injections. Cosmetic dermatologists have the proper education and training to perform aesthetic treatments, as they have completed medical school, a residency program in dermatology, and oftentimes board certification. 
Dr. Cronin specializes in skincare concerns that arise due to the aging process including fine lines and wrinkles and sagging skin, as well as other cosmetic issues such as, hair loss and spider veins. If you want to look your absolute best from head to toe, you need a skilled cosmetic dermatologist like Dr. Cronin.  
What Treatments Does a Cosmetic Dermatologist Offer?
Dr. Cronin offers the following cosmetic services:
(link to landing pages after they're posted)
Botox

Chemical peels

Dermal fillers

Laser treatments

Contour, Micropeel, and Nanopeel

Halo Fractionated Laser

Profractional Scar

Skintyte

Vbeam Perfecta

Microneedling

PRP for hair loss and facial rejuvenation

Sclerotherapy

And more
Love the Skin You're In With Cosmetic Treatments From Dr. Cronin!
Ready to uplevel your skincare routine for the most youthful, polished appearance? Contact our office today at 301-986-1880 for a personalized consultation for resurfacing lasers, Botox, PRP, or any of our other cosmetic treatments that are sure to help you reach your aesthetic goals!