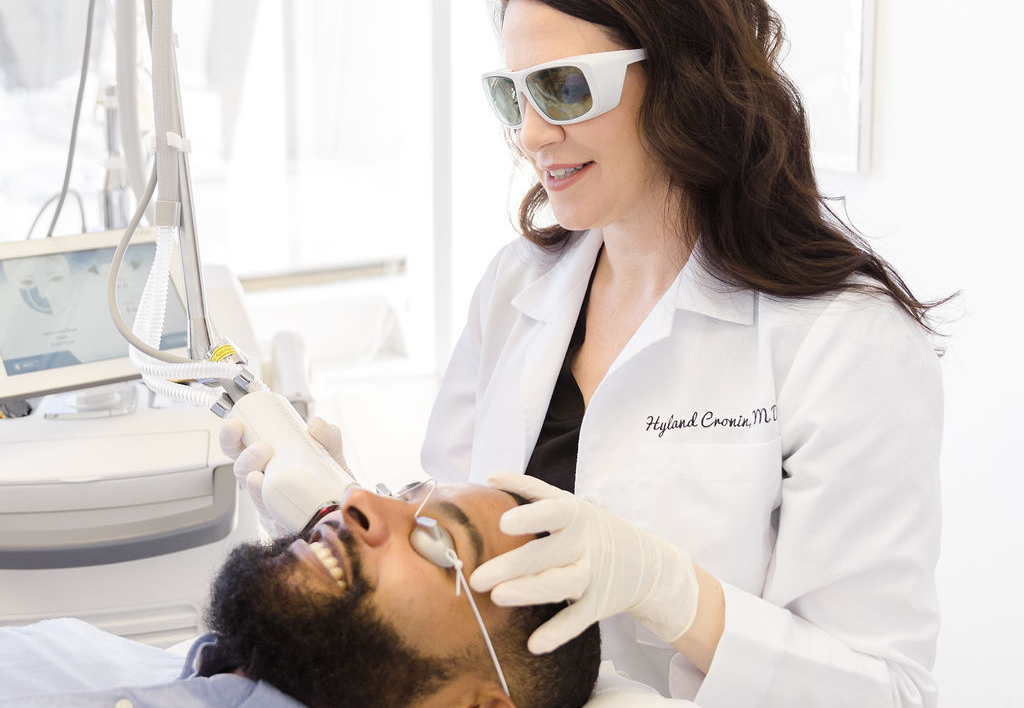 Profound RF Microneedling in Chevy Chase, Maryland
Profound RF Microneedling, or Profound Radiofrequency Microneedling, is an excellent solution for treating two of the most unattractive signs of aging – fine lines and wrinkles, and cellulite. It's an exceptional alternative to surgery and cosmetic injections, and requires very little downtime.
Why Choose Profound RF? 
As you age, your body's production of collagen, elastin, and hyaluronic acid (HA) starts to slow down. As this production slows, you start to notice things like fine lines and wrinkles, cellulite, and sagging and / or dull skin. Profound RF can turn back the clock and give your collagen production a huge boost. The results are beautiful, smooth skin in the treated area with up to two times the collagen, five times the elastin, and increased HA, too.
What Does Profound RF Feel Like? 
Discomfort during Profound RF Microneedling is minimal, because a local anesthetic is used. After your procedure you experience some swelling, redness, and skin shedding in the treated area. However, this means the treatment worked. Downtime for Profound RF is only about a week.
When Will I See Profound RF's Results? 
After you have healed, you can expect to see results from Profound RF in about three months. This is about the same amount of time it takes for your collagen production to really affect the treated area. While this does seem like a long time to wait, you can look forward to enjoying the results of Profound RF for up to four years! 
Am I A Good Candidate for Profound RF? 
Profound RF is a great treatment for those who are middle-aged who want to avoid cosmetic surgeries and injections. However, this is not a good treatment for those on blood thinner, who have certain heart conditions, and immunosuppressed patients.
Let Dr. Cronin help you get rid of the signs of aging with Profound RF microneedling. Contact our clinic at 301-986-1880 today to get a customized consultation and be on your way to healthier skin tomorrow!